Wow it's been so long since I've updated.
First off, thanks for all the birthday/well wishes. They made me stop crying momentarily.
I'm getting better. I still wish I were home more than anything in the entire world. I still feel like my little heart is breaking into a million pieces without my boy. But I'm trying to adapt because it's really the only thing I can do. My parents were here for my birthday so that helped. My mom gave me perscription sleeping pills. Only enough for 2 nights though
4 weeks till I go home for a ten day visit.
I am so sexually frustrated
4 weeks...4 weeks....
I also miss alcohol a lot. Yes indeed. But I'm sticking to my guns and staying away from it.
Cigarettes are so expensive here--$10 a pack! But I've basically been living on Marlboro lights and clementines since I've been here. I think I've lost a lot of weight.
In the past few weeks I have done/seen:
-Stonehenge (gay)
-Bath
-Canterbury
-Leeds Castle (beat)
-the white cliffs of Dover
-the British Library (they have Shakespeare's first folio, the Gutenberg Bible, Beethoven's tuning fork and a whole bunch of other interesting things)
- Greenwich (where the prime meridian is)
I also met the lovely
Disco
,
Fanny
,
Crisp
, and
Kate
as well as a bunch of wonderful UK SG members.
I'm thinking of getting snake bites. Would that look weird with my monroe? I can't decide. I would like to get my vertical labret redone but I think there's too much scar tissue from the last time.
Leave me comments. Make me smile.
And for your viewing pleasure....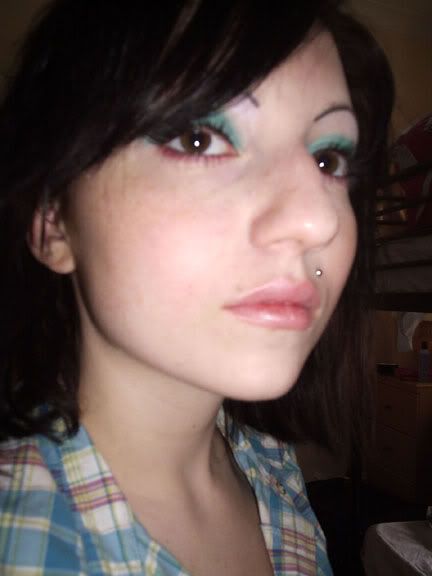 Love,
Monroe