Last night I went to the hookah bar with these creepy dudes: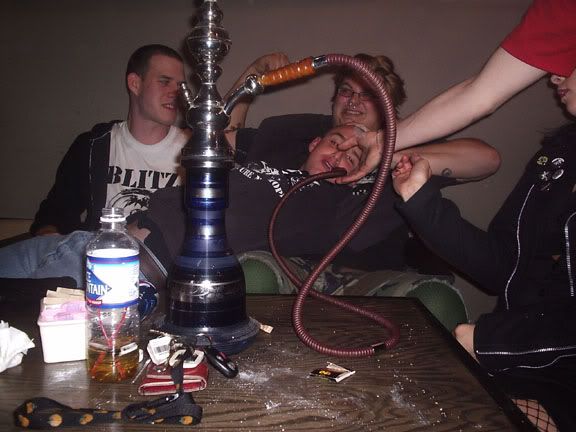 Homoerotic much?
God, I love having a camera again!
Today was pretty boring. Not too much to write about it.
24 days and counting until I leave for London. Oh man....I don't want to think about it. My going away party is next week. Hopefully I don't drink myself into the emergency room again.
I think I might be getting a keloid on my industrial. Ewww.
I need to go Christmas shopping.
I am so booooooored!
The end.
Love,
Monroe