MY HOSPITAL SOUVENIERS
This lovely bruise from the IV. I am making a pouty face and looking like a big fag because IT STILL HURTS.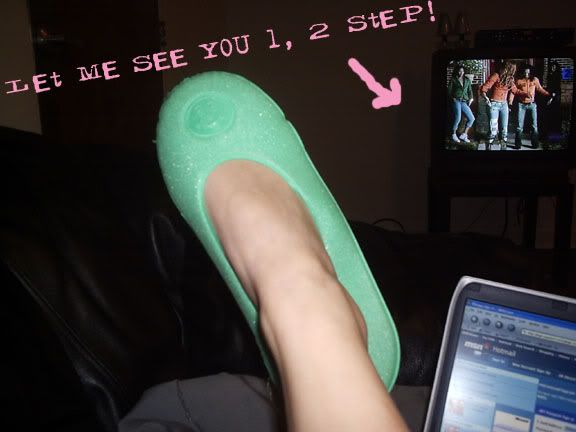 And these hot shoes.
Here's what I have pieced together from right before I went to the hospital based on what other people have told me:
-I fell out of Paul's car.
-I put a big nick in someone's car door.
-I fell going up the hill and got all muddy
-I tried to go back into my apt. but I collapsed on the porch and started puking my guts out
-Eva, Alexa and Lauren happened to see me
-They dragged me inside and I puked:
1. On the couch
2. On the floor
3. On my pillow
4. On Adam's scarf
5. On Marisa
Then I tried to go to the bathroom, but couldn't walk and ended up crawling into the wall, then I think I made it to the bathroom and puked some more
6. In the toilet.
Wow. I hope that never happens again.
Anyway.
They changed my profile picture THANK GOD. Or Erin. Still not the hottest picture ever, but definitely an improvement.
I'm watching The Killers on TV right now. Nice. We didn't go to the show because Brian said there would be a lot of lameass kids there who would ruin the experience. And he's probably right.
My hair is so gross and destroyed and full of fucking weave glue right now. Would anyone be interested in donating their hair to me? Thanks.
Love,
Monroe
(Weird....I'm still not used to that name!)