Brian and I worked things out. So that's good.
I swear to God though, this boy right here will be the death of me someday.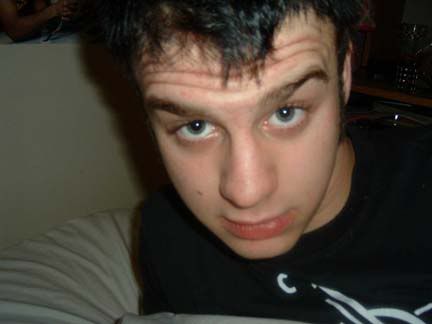 Or I'll be the death of him, or we'll end up fucking killing each other someday. Today we were listening to this song, and I was like "Dude...these lyrics are masochistic!" And Brian said "Yeah, the singer must have a girlfriend like you" in a teasing but not way. Ha. Probably true. I admit it, I've done some pretty inexcusable things. But how long am I supposed to be paying for them?
I didn't get to go to the Halloween party because of our fight, which sucks big time....but.....priorities, you know.
Love,
Jess