sigh. im back at home, unfortunately, on accounta the fibula i fractured on day four of my trek across the country.
LAME.
it was raining 90% of the time, so the camera was tucked away pretty deep in my pack, but here are the only photos taken in those four days:


since i cant put any weight on my leg, &crutches suck a pretty good lot, ive mostly been cooped up in my bedroom. why isnt "self pity" a blog category option? i keed, i keed...at least it doesnt hurt anymore!




dont get me wrong, i am definitely in the top ten of the worlds best sleepers (no joke), but after awhile, your body just says, "no, thank you, im done!" the rest of my time has been spent watching dvds from the library (hello, entire x-files series!); wishing i could be exercising (what i wouldnt give to go for a bike ride!); complaining that my stolen internet connection isnt fast enough to watch anything streaming (not even youtube videos), &instead drooling over food blogs &recipe websites.

someone for sure needs to come over &make me these:


Empanadas w/Pineapple Vinegar Dipping Sauce, Chiles Rellenos, Avocado

or this: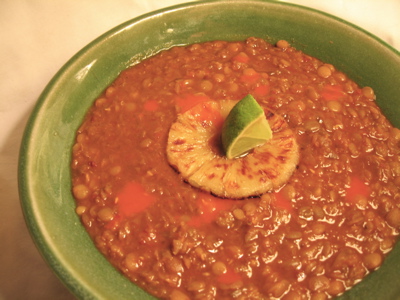 Ancho Lentil Soup With Grilled Pineapple


i think i might have to start having vegan dinner parties at my place! (thats if i can get any of my friends to come over...i feel like i dont see much of anybody anymore...)

peterisanarcades mom brought me some flowers:



so sometime in the near future ill probably be posting some new goodies for sale, seein as my medical bills are ridiculous. as soon as im able to hobble &crutch around the house enough to get things organized &photographed, expect clothes, accessories, books, artsy sorts of things, &even more cds &dvds!

&in the meantime, im back to a speedy turnaround for all print orders!
(see my new online storeHERE)

i had a dream last night that i found a small skunk in my house, &i was going to name her "popcorn" as soon as i had taken her to the vet for her skunk shots. (there arent words to tell you how much i wish this had really happened!)




&just look at this!!



oh!! &HQ sent me a copy of the Guide to Living DVD, too! seriously, its super cute...the videos youve seen around the site are just the beginning! (if $20 is too much to swing right now for the actual DVD, you can download it from the shop for $5. i PROMISE you, its worth it!)

ill leave you with my absolute favorite. can you spot me?


oh, &heres this, too:


back to laying in my nest!