Hey Everyone!
It's been busy! Last month of school before finals and I spent last week with my husband on the Peter Says Denim tour he's a part of with ETID, TAS, Vanna, Hundredth, and NBR.
Me driving to Toronto to meet up
Writing's on the Wall is probably one of the best albums to listen to while driving on the 401
Last song, ETID got all the kids up on stage with them!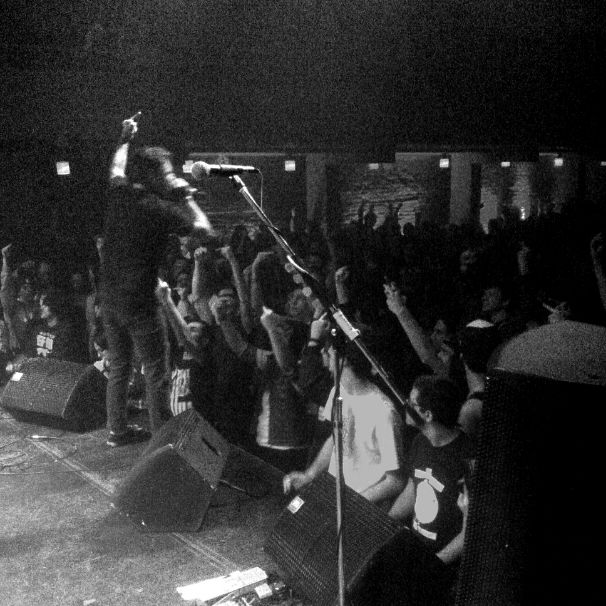 My babe doing his thing on stage!
Had some great food....(also apparently a lot of sandwichy type food ha!)
and some crap, yet perfect road trip worthy, food. (Tim Horton's obviously not included in that haha)
I got and altered my new JBWW shirt
and I altered my Husband's Joy Division shirt that he accidentally shrunk in the wash
One of my closest friends added another piece to my leg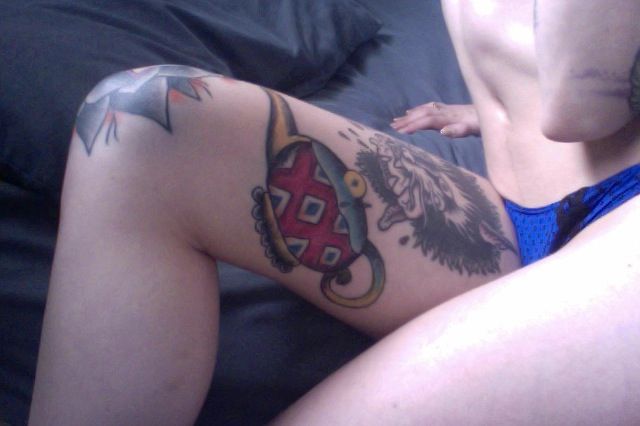 It's starting the healing process and is quite scabby looking!
Me and the guys hanging out in my house after breakfast before heading out to the Montreal show! I missed them all so much.
I also bought Bea a new coat!
Those videos are all on my Vine account! Just search 'Hazel' and you'll find me!