okay okay. so after the whole booty sex debacle of today, we decide we are both craving spite like a motherfucker. sadly, all we have is change. what to do? i am hot and sweaty, and the change is cold. hence....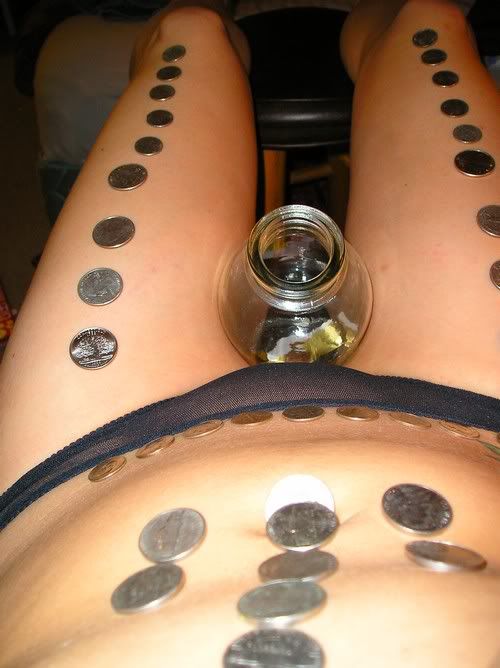 --i had to stick my tummy out so the nickels wouldn't fall off.
of course, when i took them off, about half of them fell.
that is it. i am off to buy sprite. and then come home and play wurm. OH man! you guys should play with me. its a free online rpg thing..but it's different than any other kind. i dunno, hard to explain.
click, and join me, fuckers!
i am a dark beamer. my name on there is malady. if you want extra info, just instant message me or something.
but come play!!!