I had my first final of the semester and I'm not feeling so good about it...I worked with a teacher on a new test-taking format and I'm not sure if I'm uncomfortable because of the change or because I didn't do as well as I'd like. Either way, I'm going to be bummed until I get to see my scores. And, I've got three more to study for.
So, I'm going to have to work though my little black cloud of unsureness and sadness...but, right now I has a sad.
I've also been suffering from extreme heartache: missing my hometown trees and roaring fireplaces so, this happened in the house.
Someone should make sure I don't start a fire next...
In more delicious news, I found the new winner of the "best thing that's ever been in my mouth" award: a vegan maple-bacon cinnamon roll!
I also found the
best flash print
ever: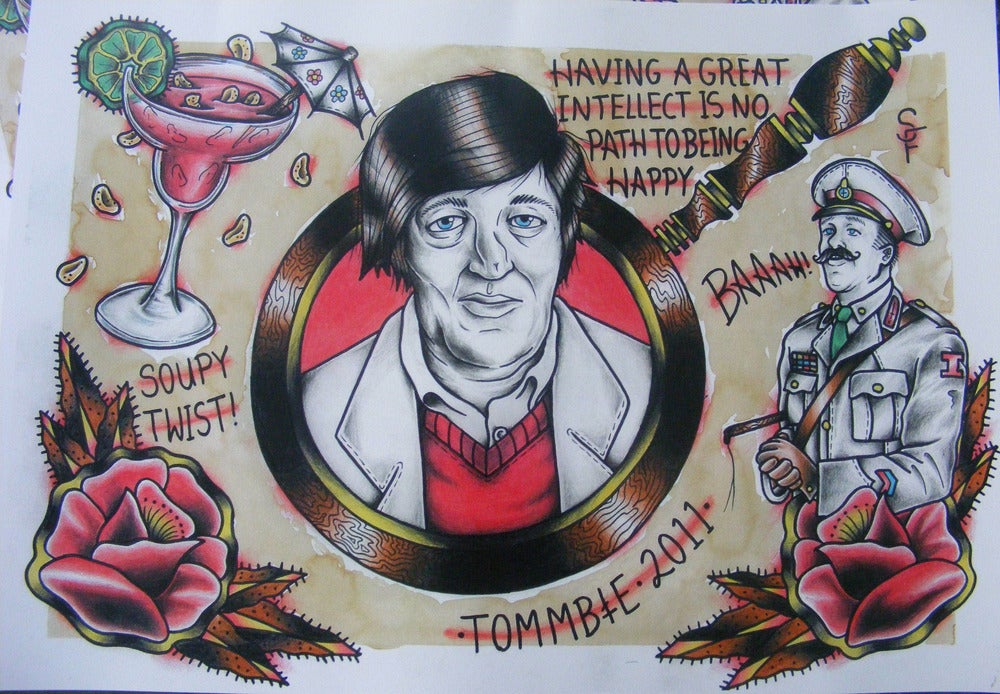 Stephen Fry rules. Case in point:
I promise to be in a better mood for my next blog.