Here's a sweet preview pic of the set that
Squeak
and I shot back in April.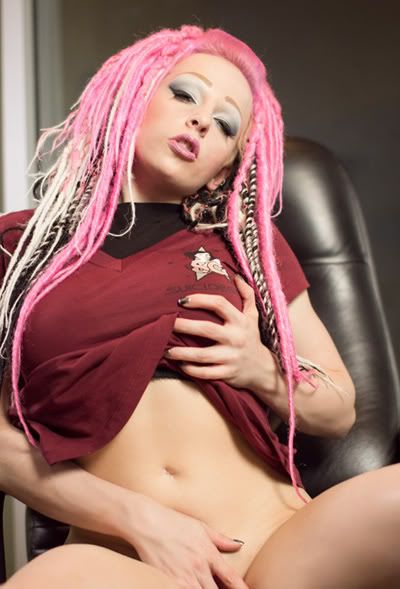 Seriously, shooting with Squeak is the best ever...and it goes a little like this:
I'm flying off to shoot with
Kemper
...and
Ackley
,
Millioux
,
Zoetica
,
Chloe
, and
Vivid
...be prepared for epic hotness.
Also, now that I'm back at school...I feel a bit like this:
But, in relation to my last blog, a vintage 1981 M*A*S*H "staff" shirt arrived! Next stop: 4077!
And,
Tita
sent me some awesome vegan granola that
Pirate
made:
Hopefully, I'll have tons of awesome-er pics to share with you this weekend. Keep your fingers crossed!