Today's mission is for you all to go to the brain slug planet...just walk around not wearing a helmet.
I've got a
new SG blog post
about the rise of interactive gaming...and Sega's new Rise of Nightmares.
Check it out
and let me know your thoughts.
My third party masterpiece conehead seekers just arrived in the mail...I ordered them foooooorevvvvvverrrrrr ago and I was SO excited to finally get them.
Also,
this is how you take engagement photos
...and win at life.
I just finished my first week of school (this semester) and--luckily--l got just what I needed: I'm sick.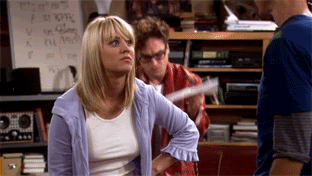 I picked a class just to have a specific professor...and he died last Friday. They didn't actually announce it to us until Thursday--which was a little of-putting. But, I had heard about it earlier and saw his office being decorated with roses...so, I knew. Needless to say, I was a little wary and bummed to keep the class on my schedule...but, I figured I'd, at least, try the first class. And, I was pleasantly surprised after attending on Friday. I'll blindly love any class that asks me questions that I can answer with, "Radar O'reilly hand."
I actually watch episodes of M*A*S*H before bed (I'm on season 5 right now)...It's my favourite tv show.
And...I really have a thing for Hawkeye:
And, I'm super excited I found a sealed copy of this M*A*S*H trivia game:
I also had a HUGE 6 hour break between a meeting and class the other day. So, I decided to walk around SF. The last time I did that unmonitored, I broke my toenail off. This time...I almost got run over...TWICE. And, honestly, neither of them were my fault. A FedEx truck jumped the curb while I was walking on the sidewalk and I had to dodge out of it's way and a smoking Impala ran a red light while I was in the crosswalk.
But, don't worry, I made up for those harrowing experiences with delicious vegan treats:
I also went on an adventure with a friend to decorate her new place for the first time. She wanted Disney stuff and in our quest we found a new Disney store had opened in the city. Of course I had to buy something Stitch-related...
And, it took everything in me not to try on the princess dresses. I can actually fit into a kid's large...so it's possible. If they'd had the mini dress I like, I'da done it...and they couldn'tve stopped me.
At the very least...I wanna go back to Disneyland one of these days and get some of those ears with my name on 'em.
Today, I'm off to the Farmer's Market to get some good heirloom tomatoes and then I've got lots of homework to do...hope your weekends are better and more fun-filled than mine.