Good News!
A) I'm going to Hell City with my partner in crime SoBelle
I've never been to any tattoo fest much less the infamous HC, so I am beyond stoked! Is it May yet?
B)I'm shooting a new set with writeboy at the end of the month AND hanging out with my pal Drama that same weekend
For the set? Think sexy and girly
Things on my mind: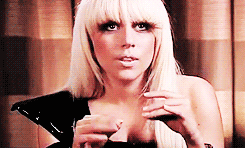 Yes. Food. (Per usual)
But not only noms in general, but dreaming of culinary school.
If I had the money and/or time I really could see myself pursuing it.
Epic lulz.
And I leave you with a blast from the past
(A younger, thinner, pre-inked Amarena
)
Cheers, my lovelies!