First of all...
I am so wonderfully giddy and surprised by all the love I've received on my new set!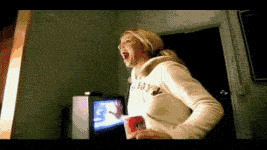 My journey as a hopeful continues to be thrilling and rewarding. I fucking love it here!
And as a curvy chick whose body type falls out of the SG mainstream I couldn't be more humbled by all your support.
If you feel so inclined, stop by and take a(nother) gander at SGNES.
New dress!
Random joy-bringers:
This gif:
EQUALS: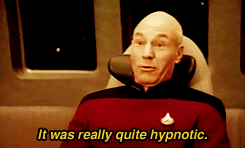 Holy fuck...so...mesmerizing!
Makes me want my stripper pole even more now.
I let my friend borrow it, and now her roommate's gay son ran off with it! lol
I think by the end of this month I will hunt it down and get it back! I need to try that puppy out!
(And make a video for you guys)
Look at that little girl...shreddin away!!!!
I have been singing the Hot Tub song and "Daddy's Gone" for the past week now.
"You're a pirate that gives not takes." lmao
If I could time travel...
I'd be a total Zeppelin groupie.
I dream of being front row at a show in the 70's...only to be stopped by a roadie afterward: "Jimmy has requested your presence at his hotel". RAWR!
I'd observe early hominids.
I have always been fascinated by the progression of man. There is something so chilling and beautiful about exploring where we come from as a species
Til next time, space cadets!