Putting it out there.
I am a firm believer in making wishes once the clock strikes 11:11...
Now I'm not at all superstitious.
And I certainly don't think the act of wishing has a direct line to cosmic eventuality.
But I do see real value in finding little moments to inspire yourself.
So when I was packaging cookies this morning and caught the time on the oven clock I took advantage of it.
I closed my eyes really hard for just a second and made a wish...
I felt a brief warmth wash over me and opened my eyes with a silly grin on my face.
I usually forget these moments by 12 minutes after the hour, but today my dorky little exercise really stuck with me.
Sometimes you gotta just throw your wants wide open in the universe...and see what you get in return.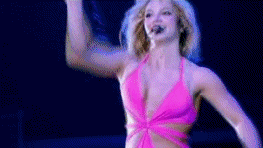 I can do this. Damn near close enough for me to taste. I'm already addicted to a feeling I've never had, but oh, it's near.
First carmel apple of Autumn!
More Tricks and Treats (aka Fun with Bakery Labels!)
These hurt like a bitch when I pulled them off, by the way.

(((breaks into Mellencamp's "Hurt So Good")))
First Win of the Season!
Bears beat Atlanta in the season opener last Sunday. I unfortunately missed the game because I was working (sigh). Urlacher apparently still has some game in him. Woot!
Thus begins the emotional roller coaster that is being a Chicago football fan. ha!
20 Days until "SGNES" debuts, my lovelies.


Get your hoodies and sip your apple cider...it's time for Autumn snuggles, bitches!